7-14-20, 04:44 PM (This post was last modified: 7-14-20, 04:46 PM by SCMC. Edited 1 time in total.)
Your Steam ID:
STEAM_0:0:160211929
Server you were banned from:
Sandbox
When were you banned?:
A few minutes ago
Who you were banned by?:
It was a voteban and from what i have been told, it was @
Origami Toast
Why were you banned?:
I didnt even finish loading in, so im guessing he saw my alt's name was "The real spiffy" and instantly called a vote ban on me without checking who it really was.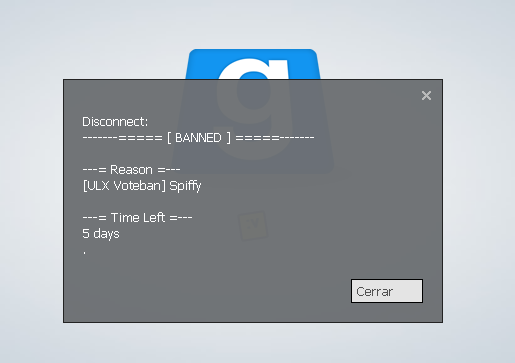 Why should you be unbanned?:
My alt was banned for no reason